The following is a guest contribution from writer Nicole Replogle. Read on to learn about the best profitable home business ideas for 2021, and be sure to join over 11,000 writers in our free class on how to make your first $1,000 writing from home before you leave this page!
Show of hands: 
Who's worried about where your next paycheck is coming from?
You might have been laid off recently, or you might want to diversify your income streams to make you less vulnerable in the current (*deep breath*) economic recession.
Sound familiar?
…Then welcome. You're in the right place.
But before you decide on which profitable home business idea to pursue, you should stop for a moment and ask yourself:
Are you more of a writer, a tech junkie, or a creator?  

What about your attraction (

or in my case, aversion

) to manual labor?  

And do you have any badass specialty skills? 
After all, you'll be the most successful when embracing the skills and interests you already have. 
Once you know which avenue to pursue, it's just a matter of deciding on a specific idea and gunning for it!
Read on for a ton of ideas to kick your oh-so-entrepreneurial ass into gear – broken down by skill set so you can pick the perfect profitable home business idea based on your talents!
36 Profitable Home Business Ideas To Make $3K+/mo Online
Are you a good writer?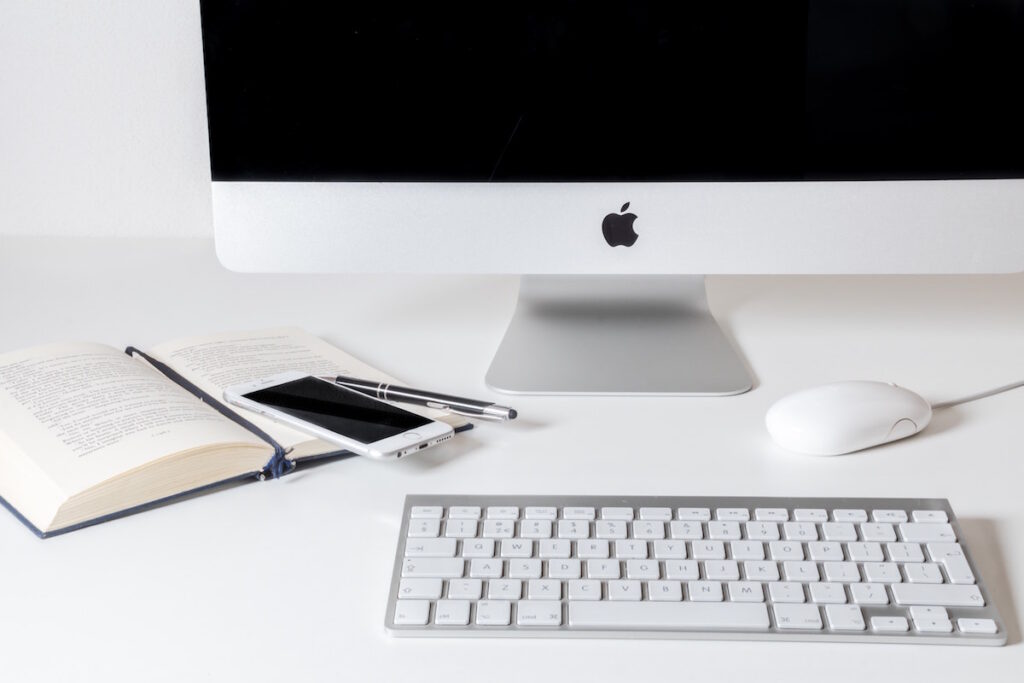 …If so, congrats, and welcome to a wide and wonderful world of online opportunities!
Your skills are pure gold out there.
Here are 8 ways to put them to good use:
1. Proofreader
Are you the grammar police in your friend group? 
If you're meticulous, detail-oriented, and love catching writing mistakes, think about becoming a freelance proofreader. 
Many aspiring proofreaders find the content over at Proofread Anywhere to be a useful starting point!
2. Virtual Assistant
Do you have administrative skills and a knack for time management? You might make a killer virtual assistant.
Virtual assistants (VAs) are what they sound like: you'd be providing administrative and technical support to businesses who want to outsource some of their routine tasks.
3. Freelance Writer
If you love to write, consider freelance writing – a career with high income potential and low start-up costs (read this story of how Writing Revolt creator Jorden Makelle built a $5K/mo freelance writing business in 4 months after losing her job)!
You'll be your own boss, and your only limits will be how much time you have and how hard you want to work.
Jorden has a free video training course where you'll learn exactly how to make your first $1,000 freelance writing from home in 45 days or less –  even if you have no experience!
Click here to join over 11,000 writers inside the free course.
4. Copywriter
While we're on the subject of freelance writing, let's go over a few other specific ways you can start an at-home writing business. 
Copywriters write content designed to persuade readers to take an action (like purchasing an item, signing up for a mailing list, etc.). 
It's not all catchy tag lines written in smoke-filled ad agencies like in Mad Men; today's copywriters work in all mediums, and many are freelancers. 
Copywriters are marketing pros, with words as their tool of choice.
5. Blogger
Do you prefer long-form content rather than snappy copy? 
Consider blogging! 
While you can always start your own niche blog — and earn money from selling ads or from affiliate marketing — your best bet for earning money quickly is to become a freelance blogger. 
This just means you get paid to contribute blog posts to websites.
Check out Jorden's free SEO resource and course on freelance blogging to get started now!
6. Email Newsletter Writer
If you've got a talent for compelling, conversational writing, consider marketing yourself as an email newsletter writer! 
Companies always need help creating content for their sales funnels, and your writing chops could be just the thing they're looking for.
7. Social Media Caption Writer
Do you spend more time on Twitter or Instagram than anything else? 
If so, you might be a good fit for companies needing social-media-savvy writers for their posts. 
8. Freelance Journalist
As a freelance journalist, you would pitch story ideas to popular newspapers or magazines. You'd cover more of-the-moment pieces and current events than a standard freelance writer or blogger.
I know many people think they can't be journalists unless they went to journalism school, but if the fast pace and footwork appeal to you, go for it!

Regardless of which type of writing you want to do, you need to learn how to market yourself and get clients. You can learn how to make your first $1,000 writing from home in this free class – sign up now for instant access!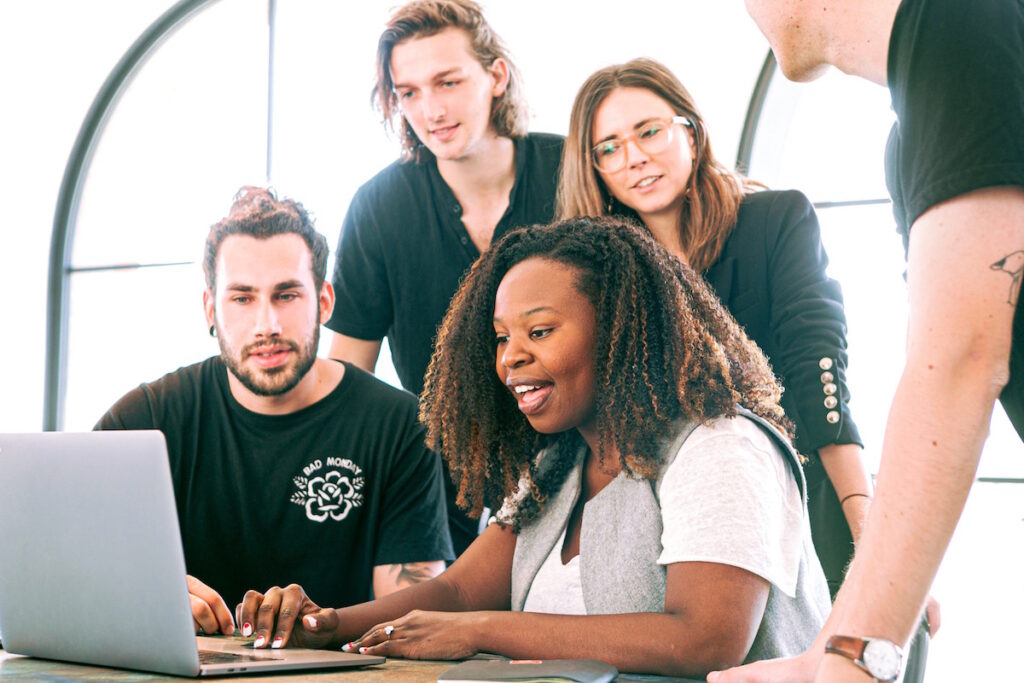 If writing isn't your thing, don't despair. 
What about putting your mad, mad computer skills to use?
9. Web Designer
Have you ever set up your own website or helped a friend start a blog? 
Web design can be a lucrative career path for those with patience, a little computer savvy, and an eye for aesthetics.
10. Graphic Designer
Similarly, if you have a good eye for design, you should think about entering the graphic design field. 
Graphic designers use software (like Adobe, Illustrator, and Photoshop) to create visual concepts like logos, layouts, and multimedia designs.
11. Podcaster
Hey — I see you rolling your eyes! 
Sure, it seems like everybody and their brother is starting a podcast right now, but there's a good reason for that. 
The demand for audio content is increasing every day, and you can make money podcasting if you do it right. 
If you have tech skills and an idea for something you could talk about — without putting people to sleep — week after week, think about it.
12. Video Editor
Video editors take raw footage and create a finished product.
As demand increases for video in content marketing, more and more businesses need freelance video editors. And many companies pay extremely well for this service!
This means you can jump into a traditionally hard-to-break-into market from your couch, with a little research and a good portfolio, making it one of the most profitable home business ideas!
13. Personal Computer Trainer
Don't take your tech skills for granted! Did you know that people will pay you to help them learn basic computer use?
Computer trainers teach people all about how to use their computers more effectively. You might develop curriculums for schools, prepare presentations for workplaces, or instruct individuals one-on-one.
14. IT Consultant
Contrary to what you might think, you don't necessarily need a four-year degree in computer science to break into IT consulting.
If web, software, or mobile app development sounds like something you'd be good at (or better, if you have experience in these areas), go for it!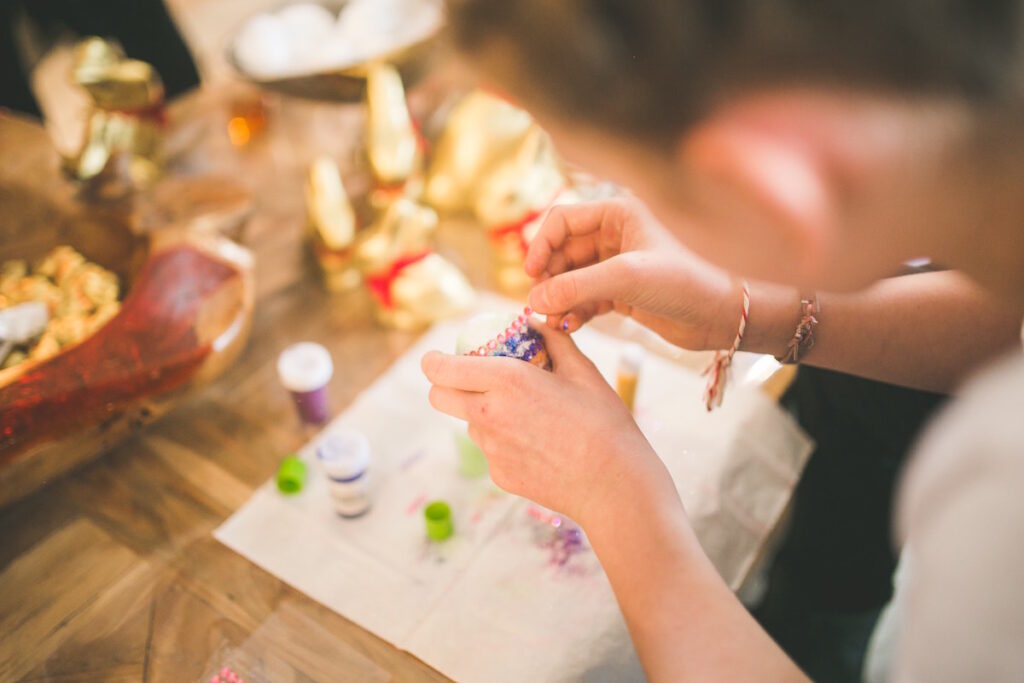 This next section has to do with your ability to create things.
A few ideas are listed below for inspiration – but feel free to consider selling whatever it is that you love to make!
15. Build Furniture
Do you have a garage full of power tools? If you've ever thought about selling some of the woodworking projects you've made, now's the time.
To get started, think about your inventory storage capabilities, how you'll market yourself and photograph the products, where you'll sell (Etsy? Craigslist?), and whether you'll ship the items or sell them locally.
16. Make Jewelry
Jewelry has a huge and diverse market, and if you've dabbled in handmade jewelry, consider selling some of your pieces on sites like Etsy or Amazon. Similar to furniture-making, you'll need to decide on your storage and delivery capabilities. 
This site has some excellent tips for getting started, plus suggestions for jewelry blogs to follow to keep up on the latest fashions.
17. Sell Crafts
Though it can be challenging to find a lucrative niche, the homemade craft market has grown in recent years, and it's possible to earn a healthy living from selling the products you love to create.
There are many online stores where you can sell your items, including Etsy, Absolute Arts, and Amazon. 
18. Make Soap and Lotion
As with anything meant to be ingested or rubbed into the skin, these handmade products are a lot risker to sell than the items mentioned above.
If you love making soaps or skincare items, and you're willing to put in the work to research legal requirements and do lots of testing, this path might be the one for you!
If not… well, have you ever considered becoming a beauty blogger instead?
19. Start a Personalization Service 
You know all those monogrammed tote bags and tumblers that were the rage a few years ago? 
Well, there are professionals whose sole job it is to personalize items. And the best part is that you can do it from home!
You'll need an eye for design, an idea of your niche (like engraving, monogramming, or embroidery), and a marketing and distribution plan. 
But there's a huge market out there for personalized items and gifts – so go get yourself a piece of it!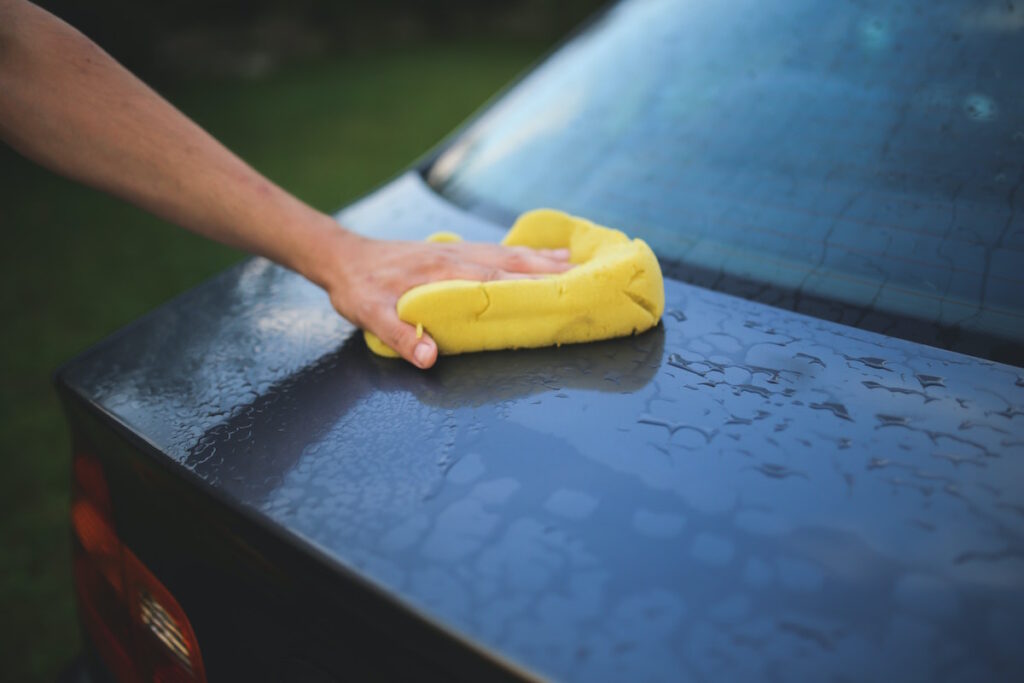 Not all work-from-home jobs are done sitting at a computer or in a garage-turned-workshop. 
If you're more of an active person, don't worry; there are plenty of home business ideas that will need you to be on your feet.
20. eBay Selling
If you can't resist a good bargain hunt or love to check resale prices of old books at garage sales, think about turning your knack into a business venture.
eBay Powersellers are more than your average closet-clearers who list preowned items for a few bucks. They often have a specific area of expertise (like comic books or collectible shoes). 
They hunt down good deals at resale shops, then flip the item for a huge profit on eBay. 
21. Dog Walking
Love spending time with your furry friends – and don't mind being dragged around the block by the more enthusiastic canine variety? 
Think about offering dog walking services to your local community!
You can use a network like Rover, or start your own independent business – but be warned, it's not all sunshine and tail-wagging! Dog walking can be a difficult hustle, but it can also be extremely rewarding.
22. Pet Daycare/Boarding
While we're on the topic, have you ever thought about starting a daycare for your neighborhood pets? If the idea of hanging out with people's pets all day while they're at work (or on vacation) sounds amazing to you, this profitable home business idea might be a good fit!
Of course, you'll need space, adequate equipment, and willing team members to help you once you grow beyond just a few dogs at a time.   
23. Housecleaning
Are you a neat freak? If scrubbing toilets and dusting baseboards gives you unmatched satisfaction (can we be friends?), think about starting your own cleaning business.
It can be difficult to break into commercial cleaning, but you can develop a residential clientele easily through word-of-mouth and building your reputation with quality work.
24. Yardwork
If you'd rather spend all your time outdoors and definitely don't mind manual labor, consider offering lawncare services to your local area.
There are pros and cons to this seasonal and often back-breaking work, but you can learn on the job, and there's excellent growth potential.

25. Car Detailing
Wax on, wax off (or whatever). Do you have a knack for all things auto upkeep? 
We're talking vacuuming, hand washing, full detailing, and the option to add special services like paint touch-ups and windshield repairs.
This business idea has potential for extremely high earnings, especially if you work with an assistant or partner. 
You can choose the low-startup-cost mobile option (going to your clients' homes or places of work), or establish a fixed site and have clients come to you.
26. Home Daycare
If you love caring for little ones, think about offering daycare services for your local area. Just make sure to do your research and get set up the right way; there's a ton of liability involved in caring for tiny humans.
This business has low startup costs and the potential to be extremely fulfilling, and it can be a great way to get paid if you're already staying home to care for your own kids. 
27. Airbnb Hosting
Do you have an extra bedroom or basement suite? Think about renting it out on Airbnb!
Don't be tempted to think of owning a vacation rental as "passive income," however; a successful Airbnb host will take the time to furnish, market, and maintain the space. You'll also want to be available for communication before and during the guest's stay.
But hosting Airbnb guests can be very rewarding, since you'll likely meet a wide variety of travelers from all over the world, and it can be fun to give newcomers advice on your favorite spots and activities in your hometown.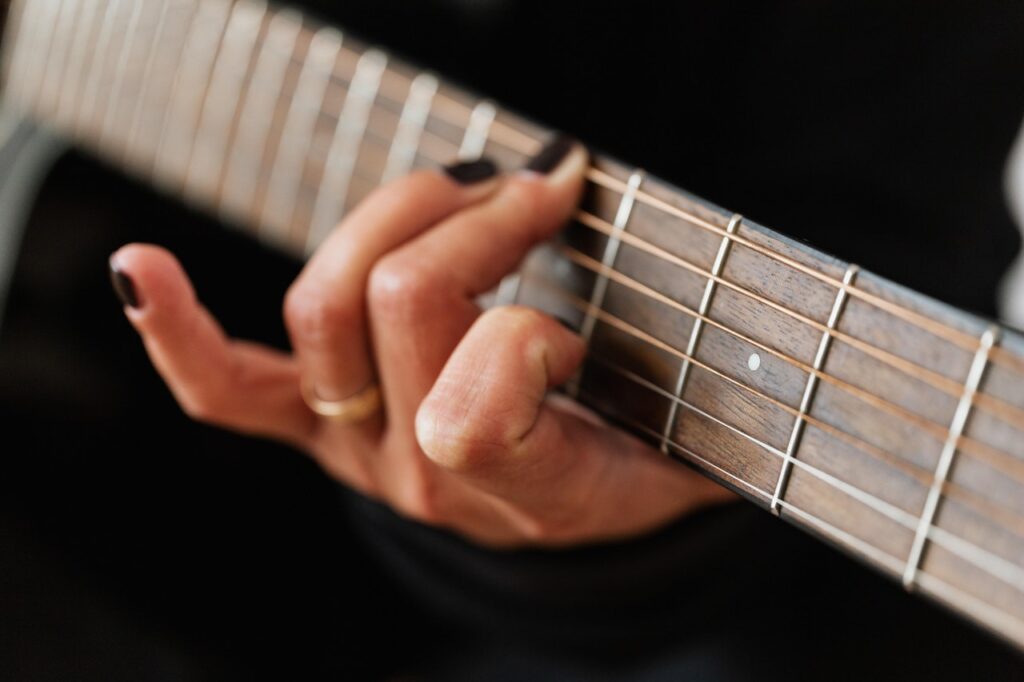 This last category is for those of you who have specialty skills that you can turn into income with a little business acumen and a lot of determination.
28. Photographer
Have you taken photography classes or done any professional photography work? 
Or maybe you're just really good at snapping the perfect Instagram picture?
If you've got the right equipment, the artistic skill, and the drive to compete, photography can be a rewarding choice for you. You'll need to practice, choose a niche, and market yourself – but you can easily start a photography business from home.
29. Academic Tutor
Hey nerds, this one's for you. Are you a pro at one or more academic subject? Do you love helping students learn? Think about online tutoring, either by using tutoring sites like Tutors.com or by advertising your services on places like Google, Facebook, and Craigslist.
30. Private Music Lessons Teacher
Hate math, but love your guitar? Think about giving music lessons instead of academic tutoring. There's a high demand for instrumental and vocal musical lessons, especially for elementary-age kids.  
Much like online tutoring, you can choose to teach through an online platform like My Music Staff or Live Music Tutor. 
If you prefer in-person lessons, you can reach out to local music stores to teach out of their spaces, or go it alone. 
You'll be surprised how many parents will pay big bucks for music lessons for their kids! In most parts of the country, you can start out charging $30 to $45 per hour. 
31. Personal Trainer
Are you obsessed with working out? If you love the idea of helping others reach their fitness goals, think about becoming a personal trainer. 
You'll need to take a certification course and choose your area(s) of expertise, and you may need to start by working at your local gym. 
But once you've built the necessary experience and connections, the career possibilities are endless.
32. Yoga Teacher
If you've got a passion for your yoga practice, think about turning it into a career. 
It'll take an investment up front to complete a yoga teacher training course and certification, and you'll need to network a bit to land jobs, but teaching yoga can be extremely rewarding.
33. Dog Trainer
Do you have experience working with dogs? 
Think about putting your skills to use as a dog trainer. 
Word of caution: you'll be mostly teaching humans to train their own dogs, so you need to be a people-person as well as a dog lover.
Once you get certified, you can follow a traditional route of working for local training schools or doggy daycare businesses. Or you can be your own boss by using your network to build experience and a reputation in your community.
34. Party Planner
If you can't get enough of helping people plan parties or events, you might make a great party planner. It's not all fun and games, though; party planning requires a lot of patience, stamina, and diplomacy.
But the upsides are that you don't need an advanced degree (though certification helps your credibility), and you can absolutely start a party planning business from home!
35. Caterer
Do you have a knack for cooking? Think about starting your own catering service!
Start-up costs, time commitment, and income are all variable depending on how big you want to start out. If you've got enthusiasm and grace under pressure, catering could be a fun way to turn your cooking skills into cash.
36. Bookkeeper
If you've got a love for spreadsheets and basic math skills, you might have the potential to be a killer bookkeeper. 
Bookkeepers record a business's financial transactions, reconcile expenses, manage bills, handle payroll, and generate financial reports. And the best part? You could earn from $69 to $82 per hour as a freelancer working from home, according to Quickbooks. 
And there you have it!
Thirty-six profitable home business ideas for 2021 that you can start from the comfort of your own home, whether you want to become a freelance writer, a dog-walker, an Etsy seller, or something else! 
When you've got passion, a little ingenuity, and an awesome idea, the world is your oyster. 
So what are you waiting for? 
…Get out there and start hustling!
Author Bio: Nicole is a copywriter and content writer for hire specializing in personal finance and SaaS companies. When she is not creating converting content for businesses, she can be found playing with her rambunctious border collie mix, marathon training, or experimenting with new coffee-brewing methods.