Let's start this post off with a harsh truth:
If you don't approach your blog post structure the right way, no one's going to make it to the end of your post.
Seriously.
This is something I didn't completely understand when I first started writing content online and my blog posts totally FLOPPED.
So, I'd create big-ass walls of text with no clear structure.
No clear approach.
No straightforward process.
Can you guess how many readers and social shares I got on those posts? 
Um…
Not many.
Sure, blog post structure isn't the ONLY thing to consider as far as your content strategy and creation.
But structure IS important and 100% necessary if you want to create content that gets read and shared.
I mean… people have to actually make it through your post before they're inspired to share it with others.
So today, I'm going to cover exactly how to structure a blog post for maximum readability.
This is based on what I've done to:
Get hired by big-name people/companies to write blog posts
Have my own blog post go viral, receiving over 35K social shares
Here's a fancy-schmancy infographic with my overview of the approach to blog post structure:
Now, let's break down each section a bit more so you know exactly what to do next time you sit down to write.
How to structure a blog post (+ tips for writing each section!)
STEP ONE: The introduction
You need to hook your reader right away.
And, you need to show some personality.
You want the reader to pick up on your personal brand and signature writing style fast.
Because done right, this is what will make people choose your blog over others that deliver similar information.
Seriously – a compelling introduction matters a LOT because it's what'll catch people's attention and make them want to keep reading.
Here are some effective ways to approach your blog post intro:
Share a few relevant statistics that lead into the main point of your blog post. Use a bulleted list to share these points, if possible.
Share a personal story related to the blog post topic. Not only will this hook your reader – it'll make them actually care about you and your brand. And that is the key to creating long-term readers.
Present your reader's problem in a relatable way, and position your post as the solution. Writing about how to cook when you're clueless? You might create a lighthearted intro that tells the story of where their cooking skill level is at right now, agitates that problem (by talking about the consequences of not solving it / the negative experience that they're dealing with right now), then presents the blog post as the solution. This is effective because it uses the P-A-S (Problem – Agitate – Solution) copywriting formula.
To make your intro extra effective, use a combination of these methods.
For example, you could share a personal story leading into a few relevant statistics.
Whatever works for your audience and the topic you're writing about.
At the end of your introduction, include some kind of transition that helps your blog post flow naturally from intro to body content.
Pro tip:
If you're struggling, try writing your intro/conclusion sections LAST and starting with the "meat" or main content of your blog post first.
It can be harder to come up with an intro/conclusion that flows naturally when you aren't 100% sure of the direction you're taking the main blog post content!
SIDE NOTE: Want to learn my EXACT SEO process that has gotten me ranked at the TOP of Google search results loads of times? Click here to get my free SEO cheatsheet so you can boost your traffic!

STEP TWO: The body content
First things first:
Don't just create a giant wall of text.
Before you write the bulk of the content, create headers that logically outline the steps or main points in your blog post.
In the blog post you're reading right now, you can see that the body content headers are:
The introduction
The body content
The conclusion
Because those are the 3 main pieces of a blog post, that's how I chose to structure the main content of this post.
When you're writing a long-form blog post, think of each header as the title of a mini blog post.
For example, if you're writing about "5 Steps to _______," you'd want to think of each of those steps/headers as their own in-depth blog post.
So, instead of writing one massive blog post, imagine you're writing a bunch of small, in-depth blog posts and putting them together in a way that flows.
This makes it a lot easier to cover the subject matter in depth (and therefore create better, more comprehensive content).
…And it makes the whole blog writing process feel a hell of a lot less daunting. 🙂
Some more tips for writing your main content:
Include Click to Tweet quotes to encourage more social shares. You can see how I've done it in this blog post.
Add call-to-action statements/graphics. I usually put 1-2 of these within my main content and one at the end of my post, depending on the post's length/purpose.
Break up the text with white space, bulleted lists, images, subheads, etc. If your blog post is difficult to read, well… people won't read it. Breaking up your text improves readability.
And remember to showcase your authentic personality throughout your content. Sounds cheesy, but it's critical.
It isn't enough to deliver helpful information – you want readers to see YOU as the go-to person for the information they want.
Because they could probably get the same (or similar) information from LOTS of other bloggers. You've gotta give them a reason to pick YOU.
Not sure what I mean?
Stop for a second, and ask yourself this question:
Who are my 3 favorite bloggers?
Once you have these 3 people in mind, answer this question:
Why do I enjoy them so much?
REALLY stop and think about this.
Is it because they use perfect spelling and grammar 100% of the time?
Because they have a beautiful blog design?
Because their logo is on point?
Because they never have typos in their posts?
No.
It's because they write in a way that resonates with you personally.
I'd be willing to bet that your 3 favorite bloggers write posts that are oozing with personality.
By having a unique writing style, they're able to make better connections with their readers – including you.
And that's the approach you need to take too if you want to build a loyal audience and write blog posts that get results.
Yes, spelling + grammar = important. For sure.
But you don't need to get caught up in perfectionism.
You DO need to write your content in a way that showcases your personality + resonates with your target readers.
Think "big picture" when you write, and make sure you're creating content from a marketing perspective (as opposed to just putting words on a page with no clear strategy behind them).
STEP THREE: The conclusion
People who read your blog posts from start to finish are often going to be more interested in engaging with your brand, signing up for your email list, buying your products, attending your webinars, etc.
Make the most of that, and close your blog post out with a strong call to action for readers to take whatever action you want them to take.
For example, you might want them to download a "lead magnet" related to your blog content if you're trying to build your email list.
(If you're not familiar with that term, it means a free piece of downloadable content you offer in exchange for someone's email address.)
For extra effectiveness, create a graphic that advertises your lead magnet, and put it in your blog post a couple times.
Once near the end of the post.
Here's an example of how I do it: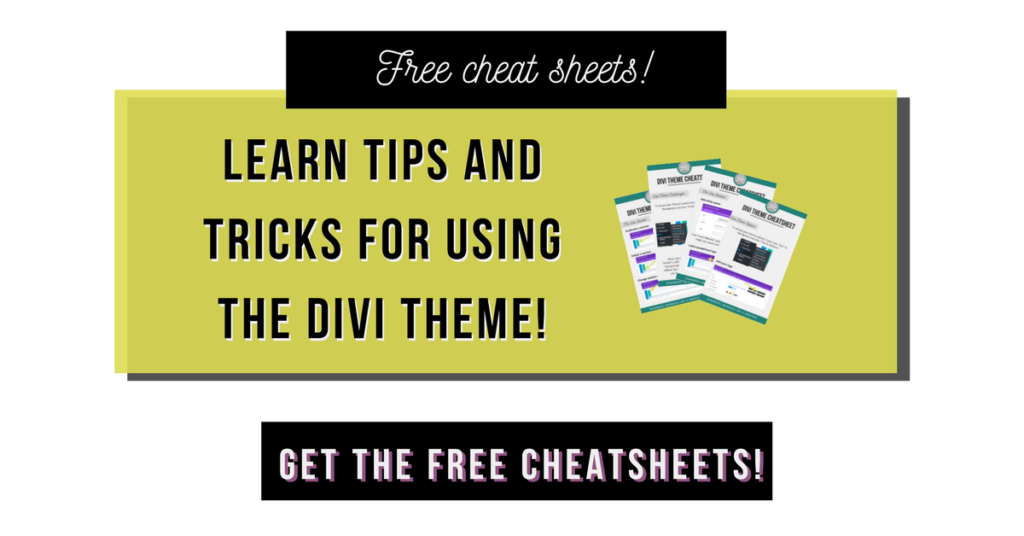 You don't need crazy graphic design skills to create something like this.
Use a free tool like Canva (this is what I use), and keep it simple.
Inject your style into your graphics based on your blog design and brand.
(On that note, please, for the love of french toast, don't copy my exact graphic style or anyone else's. Building your own unique brand is the only way to make your blog to stand out.)
If you want extra engagement and comments on your post, ask an open-ended question at the end of your blog post.
Make it conversational and related to the topic to encourage comments.
So, let's say you write a blog post called "How to Schedule/Plan Your Day as a Creative Entrepreneur" and it includes several of your best tips.
At the end, you might include this comment-encouraging question:
What else do you do to schedule/plan a productive day as a creative entrepreneur? Let's talk about it in the comments section!
If you do this, keep in mind that you need to actually respond to the people who take the time to comment on your post. 
Yes, this can be time-consuming if you get a lot of engagement.
But if you're anything like me, you'll enjoy getting to know your community better. It's good to help your readers and build relationships with them.
Want to learn more about how to structure a blog post and write from a MARKETING perspective?
Nailing your blog post structure is an important step, but it isn't the only thing you need to know.
If you want to write blog posts that drive business results (so you can blog full-time and/or charge freelance writing clients $200-$400+ per blog post), you also need to understand stuff like:
How to write headlines that drive traffic
Strategic topic selection
…And a lot more.
Bottom line:
You need to know how to create blog posts from a marketing perspective.
Blog posts that drive BUSINESS RESULTS.
Because it takes a hell of a lot more than good spelling/grammar to get your content noticed and shared online.
…I learned this the hard way.
Through TONS of trial and error.
But you don't have to.
Instead, you can fast-track your blogging knowledge by joining my NEW course: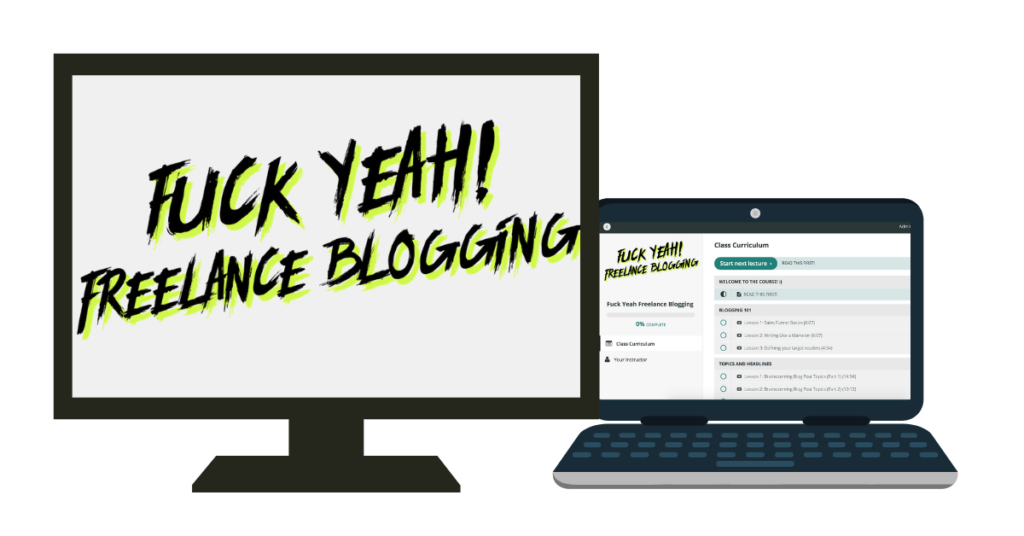 This is for freelance bloggers who want to CONFIDENTLY CHARGE $200-$400+ per blog post.
(Instead of freaking the fuck out at just the THOUGHT of charging just $50-$100 per post.)
In FYFB, you'll learn how to write blog posts that drive business results.
You'll also learn which freelance blogging clients to target (who pays top dollar for blog posts!), and you'll discover my proven process for writing blog posts from a marketing perspective.
This course is based on the exact blogging strategies I've used to grow a blog with multiple viral blog posts, get paid $200-$400+ per blog post freelance writing, and work with amazing clients!
Or, click here to grab a FREE SEO cheat sheet so you can rank in Google search results and get more traffic. 
Have any questions about how to structure a blog post? Find me on Instagram @JordenMakelle and ask away on my latest post! 🙂