Hi folks! Jorden here. We're back this week with another awesome guest post / freelance writing job round-up. 🙂 This time, we've got April sharing her best freelance writing jobs for moms (with awesome tips for landing parenting writing jobs!). Over to you, April!
When I first became a mom, I really wanted to write about my parenting journey and share some of the things I learned along the way.
I soon found an outlet in a local parenting website, which published my pieces occasionally.
The pay was low, but I didn't know any better.
I had a full-time job that I liked, and I wasn't business savvy back then.
These days, I do know better.
Without my office job, I have to take freelance writing seriously and act like a business owner.
When I started my freelance writing business, I quickly learned that, to truly make a good income, I needed a professional freelance writer website and a niche.
Armed with both, I was ready to cold email, pitch, and get some clients.
And you know what happened?
…I got angry.
Why?
Because it is shocking how many reputable, popular parenting websites do not pay a damn dime.
(Actually, not a nickel or a penny either.)
That's right — many sites expect moms to write and submit content for free. 
If you're a mom and that pisses you off, too, I've got you covered.
Below, I am going to share 16 websites that pay moms $100+ to write.
Keep reading all the way to the end, because I'm also going to give you tips on how to successfully pitch parenting websites so you can get paid to write from home!
16 Amazing Freelance Writing Jobs for Moms – Get Paid $100+ to Write About Parenting (and More) From Home!
1. Family Fun
— Write about family activities, crafts, travel, food, holidays, and home organization.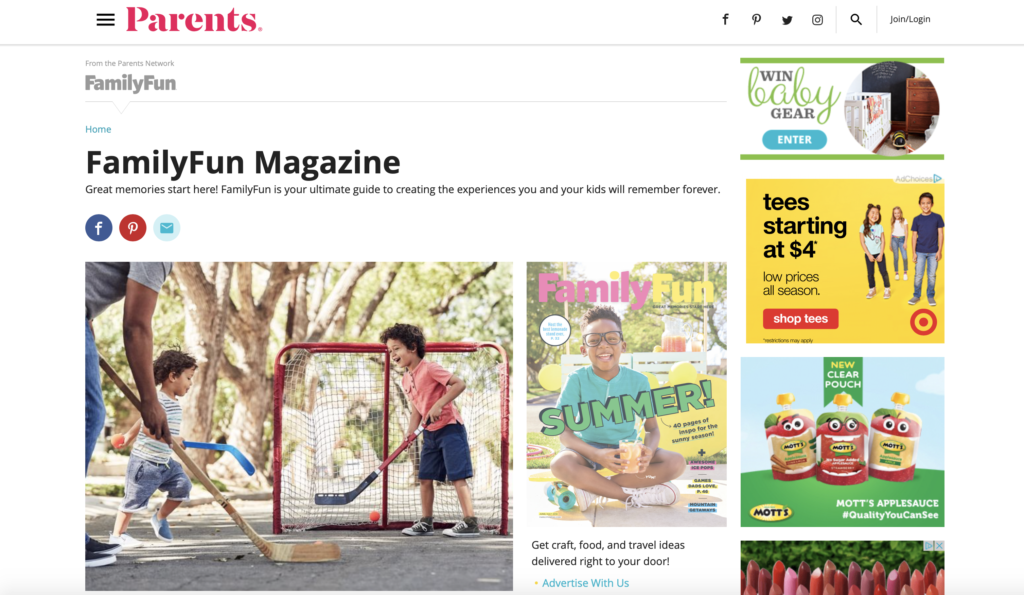 Pay: Varying rates, depending on category, all $100+ 
Part of the Parents Network, Family Fun Magazine prides itself on being "your ultimate guide to creating the experiences you and your kids will remember forever."
Its content targets families with children, ages 3-12.
Read the full writer's guidelines for a breakdown of the types of stories they accept, word counts, and payment for each.
2. Her View From Home
— Share personal essays about family, parenting, kids, relationships, faith, and grief.
 
Pay: Up to $100
Contributors can also pitch timely pieces reflecting on current events.
All articles should be in the 600-800-word range.
Check out the writer's guidelines and follow the instructions on the Submit Page.
3. PTO Today
— Write about parent involvement at your child's school.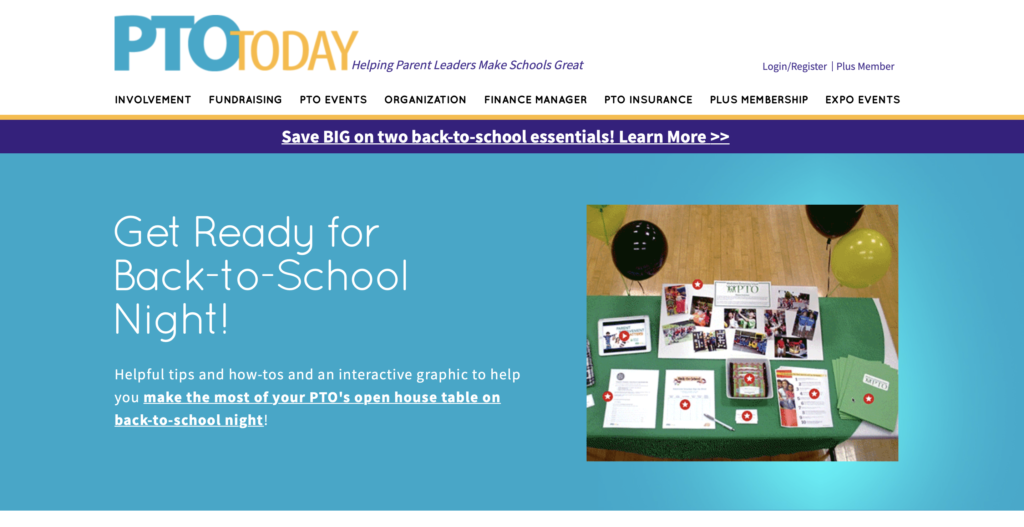 Pay: $125-$500
Share your experiences and suggestions with PTO Today, a resource dedicated to helping leaders of parent-teacher organizations.
Topics include leadership, fundraising, group management and organization, working with school staff, playgrounds, and education.
Features are usually 600 to 1,500 words, with the average being about 1,200 words.
Visit the submission guidelines.
4. Money Pantry
— Share your tips for earning and saving money.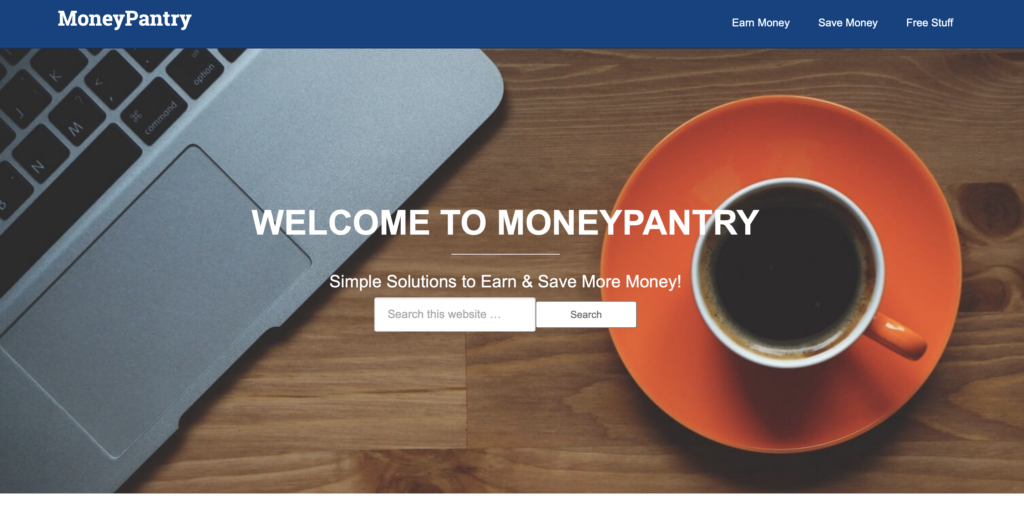 Pay: Up to $150
Many moms are experts at earning and saving money, and Money Pantry will pay for practical, unique ideas.
They "especially like detailed stories with numbers, strategies, and tips."
Posts should be a minimum of 700 words, but they strive for 1,000-2,000 words.
Read the writer's guidelines.
5. Focus on the Family
— Write about parenting and marriage from a Christian perspective.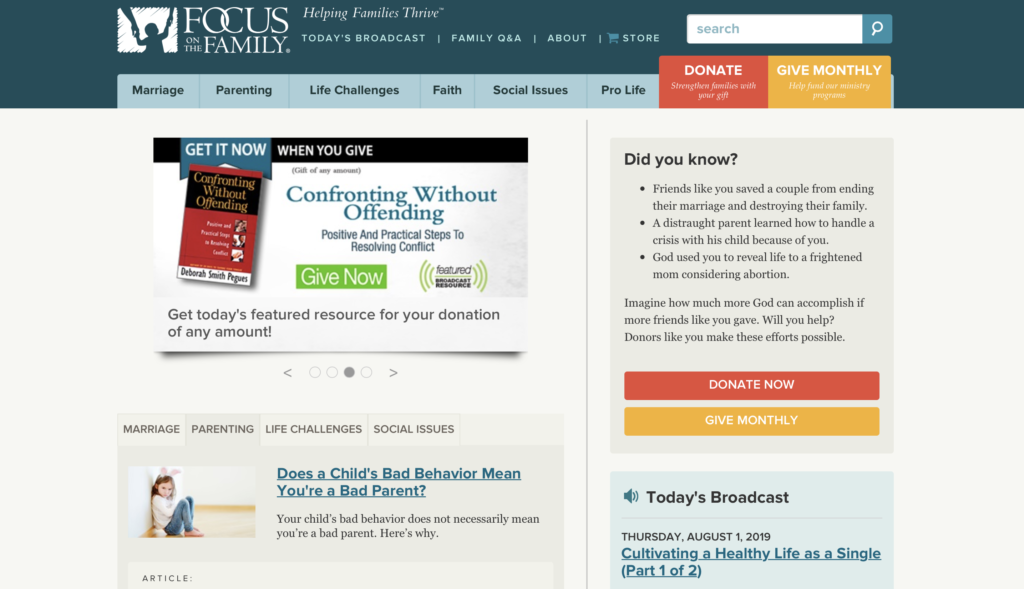 Pay: Varying rates, depending on category, some $100+
This publication targets families with children, ages 4-12, although articles on parenting preschoolers and teens are sometimes accepted.
They also publish stories about blended families, adoption, and special needs.
To see all categories, word counts, and payment structure, check out the full writer's guidelines.
6. Freelance Mom
— Write actionable advice for solopreneurs.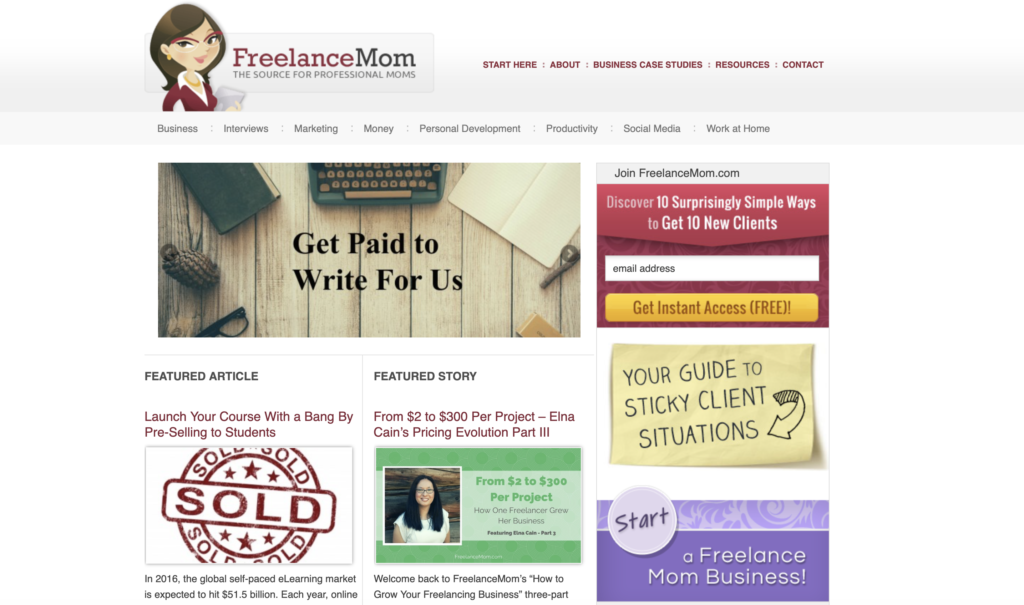 Pay: Up to $100
This is a site that encourages women to be true to themselves after becoming a mom.
 Content focuses on helping moms start and build a successful home business, like decorating cakes and creating cute baby onesies.
Articles should be 900 to 1,500 words and share practical, actionable advice.
See the writer's guidelines.
7. Vibrant Life
— Write about helping families live a healthier, happier, or more satisfying life.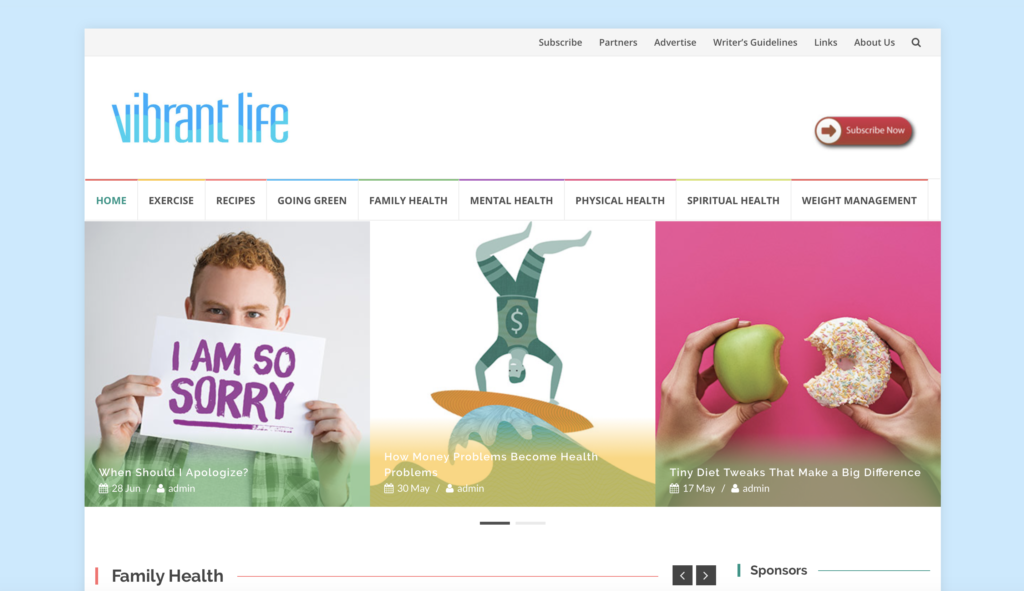 Pay: $100-$300
A bimonthly lifestyle magazine, Vibrant Life focuses on physical health, mental clarity, and spiritual balance from a practical, Christian perspective.
Topics include health, exercise, nutrition, self-help, family, challenges and triumphs, and environmental stewardship.
Short articles are 450-650 words, while features should not go over 1,000 words. 
View the writer's guidelines.
8. Listverse
— Submit offbeat, novel lists.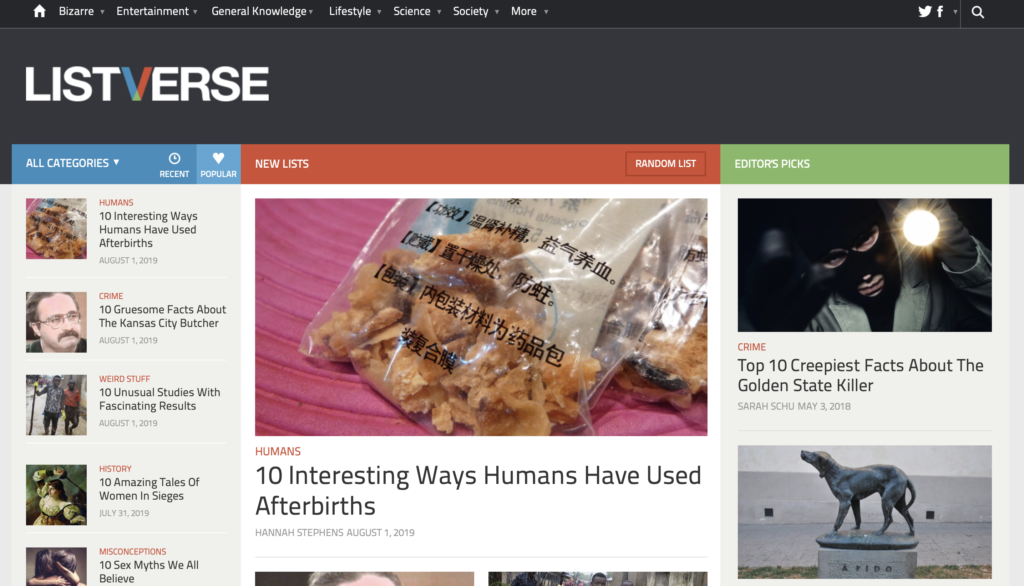 Pay: $100
Moms loves lists, right?
Well, now you can get paid to write one. If you have a unique list with at least 10 items, start pitching!
Examples are looking at something normal in an unexpected way, unsolved mysteries, hidden knowledge, misconceptions, and astonishing general knowledge. 
Aim for one or two paragraphs about every item in your list.
Get the basics on writing for Listverse, read the detailed author's guide, and submit your list.
9. Earth Island Journal
— Write about environmental issues.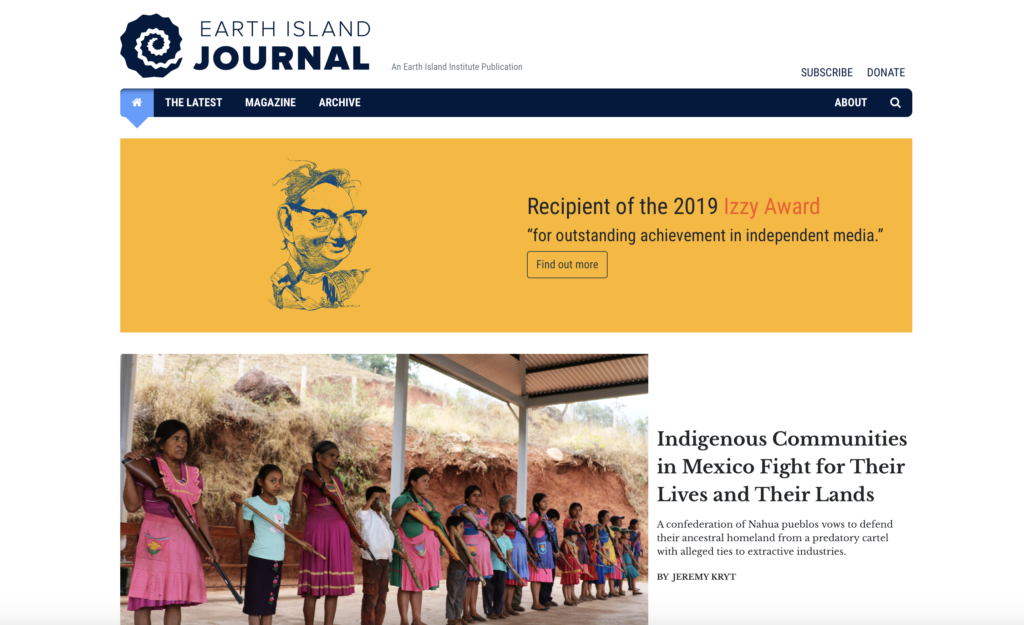 Pay: $100 for online stories, $750-$1,000 for print stories
Moms are always looking for ways to provide a better future for their children.
Earth Island Journal publishes "compelling and distinctive stories that anticipate environmental concerns before they become pressing problems." They also tell stories about people or communities.
Online stories are a great way to start writing for the journal, although word count is not specified in the writer's guidelines. In-depth, print stories should be about 4,000 words.
10. Chicago Parent
— Write about timely topics for Chicago families.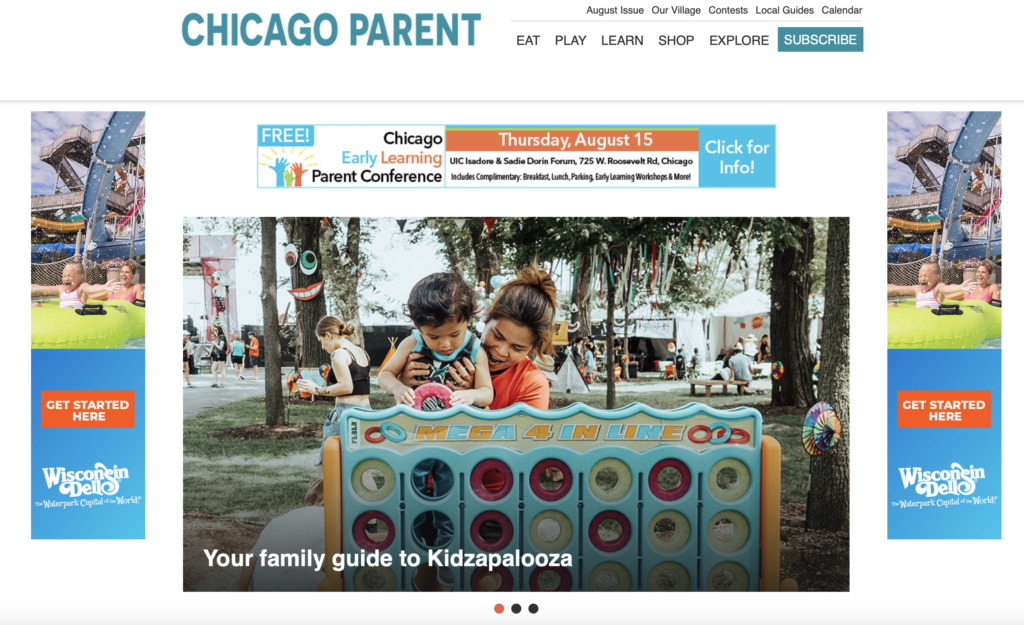 Pay: Up to $100 for essays, $100+ for features
Do you live in the Windy City?
If so, consider submitting a first-person essay to Chicago Parent.
They also accept features on childcare, education, work-family balance, and the joys and challenges of parenting. 
Essays range from 400-500 words, while features should be 800-1,500 words.
Check out the writer's guidelines for submission information.
11. Raising Arizona Kids
— Share ideas and local resources for Arizona parents.
 
Pay: $75+ for shorter articles, $200 for features
If you're based in Arizona, you can write for this magazine aimed at "caring, open-minded, and intellectually curious Arizona parents."
The magazine targets parents of children, birth through high school, with occasional stories about the college and empty nest years.
Shorter articles run 200-500 words, and features are usually 1,000-3,000 words.
Read the writer's guidelines to learn how to submit pitches.
12. Metro Parent
— Cover the parenting scene in southeast Michigan.
 
Pay: Up to $200+
Focused on metro Detroit and greater Ann Arbor, Metro Parent offers advice and stories on parenting trends and issues.
It also shares ways for parents to enrich their experiences as they raise the next generation.
Features pay the most, but "Two Cents" sounds particularly interesting. It's "a pair of articles, run side-by-side, where two parents have different takes on a hot topic." 
For complete information on types of articles, word counts, and pay, click on the writer's guidelines.
13. Atlanta Parent
— Share personal essays, practical articles, and features.
 
Pay: Up to $100+
Heads up, writer moms in the ATL! Atlanta Parent publishes essays about the "fun or quirky side of parenting" and short articles on compelling issues in parenting.
Topics for feature stories include childcare, education, adolescence, motherhood, family travel, and kids' products.
Short articles are 300-600 words, while features run 800-1,200 words.
Check out the writer's guidelines.
14. Chesapeake Family
— Write about family life in the Chesapeake region.
 
Pay: Up to $200 
If you reside in the Chesapeake area of Maryland, this magazine may publish your writing.
Targeting parents of children from birth through college age, Chesapeake Family is a great resource for Maryland families seeking kid-friendly events.
Stories on health and education are also accepted, but all content should be concise — 1,000 words or less.
To learn how to submit, see the writer's guidelines.
15. Carolina Parent
— Write about topics for parents in North Carolina's Triangle Area.
 
Pay: $100-$300
Are you a writer living in one of these North Carolina counties: Wake, Durham, or Orange? Get ready to pitch Carolina Parent! 
Carolina Parent's audience consists of parents, teachers, childcare providers, and other advocates for newborns through teenagers.
The magazine accepts features, with a word count ranging from 600-1,200.
Get all the specifics on the writer's guidelines page.
16. Hudson Valley Parent
— Write articles that help parents in the Mid-Hudson Valley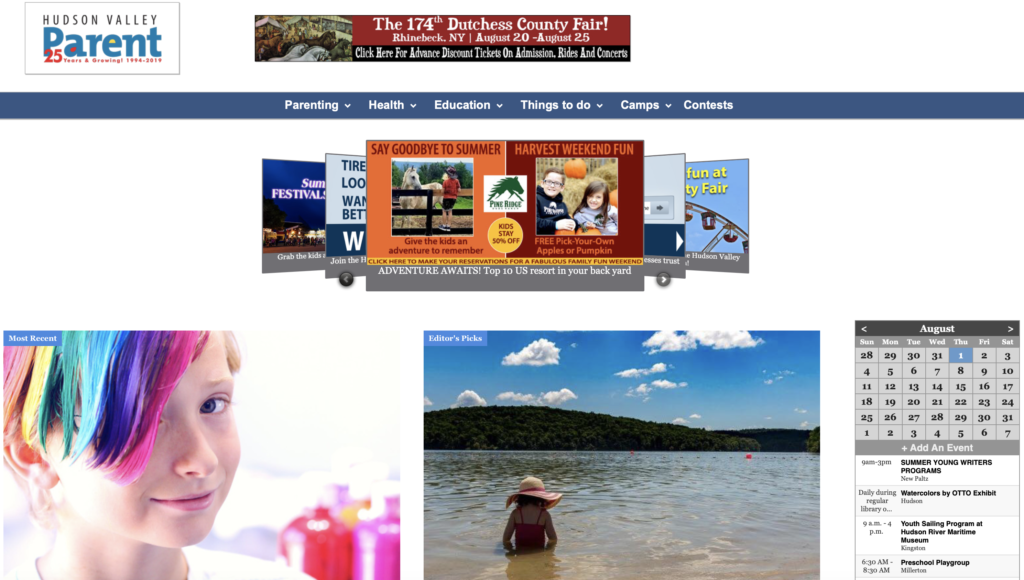 Pay: Up to $120
This publication accepts work from writers who are based in New York's Hudson Valley, but living there is not a requirement.
That said, the content must be relevant to Hudson Valley residents by covering camps, schools, health, family life, enrichment programs, and places to go.
Articles should be 700-1,200 words and are categorized based on children's ages: newborn through age 4, grade school up to age 9, and tweens up to age 14.
See the complete writer's guidelines.
How to Get More Freelance Writing Jobs for Parenting and Mom Websites
These 16 websites aren't the only ones that pay moms to write.
There are others that just don't make their rates available on their websites.
This means that if you want to be a successful parenting writer, you have to seek out those sites and pitch them.
But BEFORE you pitch, you need to understand pitching basics – that way, you can land the gig!
So, let's cover 3 tips for pitching parenting and mom websites.
1. Familiarize Yourself
Here's one suggestion you will see on almost every set of writer's guidelines:
Familiarize yourself with our content.
This is so important when pitching any website or magazine.
You have to know the types of articles they accept, writing style, and target audience.
If the site you're pitching has a print edition, spend a few bucks and buy some previous issues. Many publications make this purchase option available on their websites.
2. Be Confident in Your Freelance Writing Rates
If you're pitching a site that doesn't publish its payment rates, you should tell the editor how much you charge in your pitch email.
And definitely consider what type of content you're pitching.
A personal essay may not involve much research because it's your unique story.
However, features, listicles, and how-to pieces often require research and interviews, meaning more time on your end.
More time should equal a higher rate.
Keep this in mind when you're pitching parenting websites!
3. Know When to Say No
If you pitch a website and later find out there's no payment for your work or you feel the pay is too low, you can be professional about declining.
Something like this will work:
"Thank you for taking the time to respond. As a professional writer and business owner, I partner only with websites that compensate me for my hard work. I will hang on to this story idea and pitch it elsewhere." 
I want you to know it is OK to pass on websites that don't pay.
MOVE ON, please.
Sites that don't pay are devaluing writers.
Side note: Need more help with your marketing strategy? Take this free class on how to make your first $1,000 freelance writing! 
A Final Point About Getting Freelance Writing Jobs as a Stay-at-home Mom
As I mentioned, some sites don't compensate — meaning they don't pay you money.
Instead, they might promise social media exposure and backlinks.
Now, I'm not saying social media exposure and backlinks don't have value. They certainly do.
But are those enough to warrant free work?
Only in rare instances — like when you're building your portfolio because you're new to freelance writing or you're switching niches. 
And, even then, only once (maybe twice) to have a killer writing sample for your portfolio and a testimonial for your freelance writer website.
Another scenario I've encountered is editors asking for one unpaid guest post, which would lead to a paid, regular contributor gig.
Again, agreeing to write for free (ONCE!) should depend on whether you're new to freelance writing and/or the niche.
OK, my fellow mamas: 
It's time to choose one (or more!) of these sites and start pitching.
…Then, share this post on social media so other moms can feel confident telling their stories!
Author Bio: April Leiffer Henry is a writer, wife, mom of three, Diet Dr. Pepper addict, and dark chocolate lover. She has channeled her borderline obsessive interest in pregnancy, birth, lactation, and well-woman care into a freelance writing business that helps women's health professionals and birth workers publish awesome content. You can find April on her website.