"This is THE most ridiculous advice I've ever had about business. EVER."
"I see how confident you REALLY are." 
"Why do you have to swear?"
(If I had a dollar for every time someone said that last one, I would be one RICH BITCH.)
As I'm sure you can tell by now, I've received a lot of annoying/rude feedback online.
And the examples above are some of the milder things people have said to me.
Seriously.
It gets much, much worse.
Once, I had someone accuse me of selling "Russians girlfriends" since I have an online course.
Apparently those two things are related? WTF.
You know what though?
When you're a creative entrepreneur, and you're putting yourself out there online, you ARE going to have haters.
Trolls.
People who say unnecessary stuff just to get a rise out of you.
That's just the reality of running an online business.
But saying that doesn't make it any easier to deal with, right?
I mean, especially if you're on the sensitive side, how the heck are you supposed to deal with haters, trolls, and negative feedback?
Well, the way I see it, you have 2 options:
A) Spend 3 hours ranting to your significant other about how some asshole was rude to you online. Drink an entire bottle of wine. Cry yourself to sleep.
B) Keep reading this blog post, and learn how to ACTUALLY deal with haters. Get over the bullshit fast so you can keep creating.
You're choosing option B, aren't you?
Good.
Now, before we go any further, let me make it clear that I'm not talking about constructive criticism or intelligent debate in this post.
I'm talking about folks who hop all up in yo' online space with unnecessary negativity.
With that in mind, let's get started.
How to Deal with Haters, Trolls, and Negative Feedback Online (in 3 Simple Steps)
STEP 1: REMIND YOURSELF HOW AWESOME YOU ARE.
I know, I know.
This sounds kinda cheesy.
But it's an important step.
Because I know the feeling of getting REALLY harsh feedback. 
You get angry.
Your heart starts racing.
Your muscles tense up.
Your face turns bright red.
And suddenly, you're completely distracted from whatever you were doing.
All you can think about is how much you want to punch this random asshole who decided to give you their 2 cents.
So, what can you do to get yourself BACK in a positive place quickly?
Think about all of the POSITIVE feedback you've received.
Has someone recently thanked you for a piece of content you've created?
Do you have an awesome testimonial for your products/services?
Did someone send you a really kind email?
Focus on those things.
And when you're done looking at positive feedback, reflect on the fact that having haters is usually an indicator that you're doing something right.
Not sure what I mean?
Well, some the most effective brands tend to be polarizing.
People are either really passionate followers or can't stand the person.
This is a GOOD thing.
Because the last thing you want is a lukewarm following who just sorta-kinda cares about what you're doing.
You want people who can't WAIT to consume and share your content.
Even if that comes at the price of other people hating you.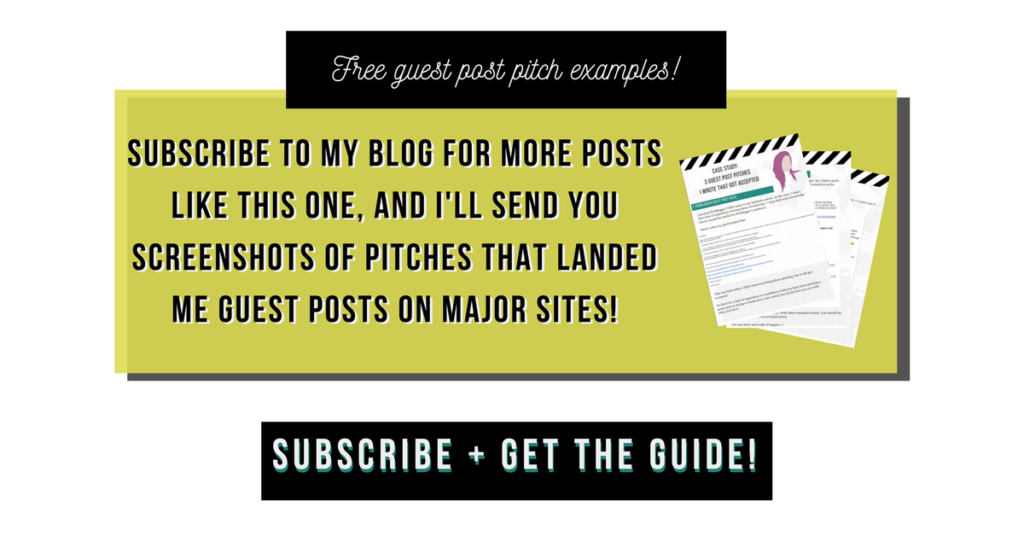 STEP 2: GET THE NEGATIVE FEEDBACK OUT OF SIGHT. 
Don't feel obligated to respond to random assholes.
Even if you REALLY want to…
Don't.
Why?
Because by responding, you're just giving them the joy of knowing that you've noticed them.
You're letting them WIN because you're showing that you've been provoked.
AND you're wasting your valuable time doing something that has NO possible positive outcome.
Wouldn't that time be better spent creating?
Working on something for your business?
Doing something that makes you HAPPY?
Sure, ROASTING a troll is tempting.
Especially if you've come up with the perfect witty comeback.
But resist the urge. And don't let the devil horns emerge.
????
(Also, please try not to be jealous of my mad rhyming skillz.)
For example, if you get a hateful email, delete it right away. Without responding.
Delete rude comments.
Whatever it is – get it out of sight.
On that note, again, let me be clear. I'm not talking about  constructive criticism here.
That's a whole different story and something I would handle differently.
I'm talking about haters who are shitting on you for no reason.
DELETE 'EM.
STEP 3: MOVE. THE. FUCK. ON.
Don't waste time thinking about it and talking about it.
That's time and energy you can NEVER get back.
And it means that the hater wins.
DON'T dwell on the feedback.
If you've followed the previous two steps, this one will be a LOT easier.
MOVING FORWARD AFTER DEALING WITH A HATER/TROLL OR CRITICISM
Stop taking what people think about you so seriously.
Because you know who's talking shit to you?
Someone who doesn't have ANYTHING ELSE better to do.
Someone who doesn't have anything going for them.
…Because successful people don't take the time out of their day to shit on what others are doing.
They don't HAVE time for that.
So, why should you care?
Well, if we're REALLY being real here, the truth is this:
We ALL are human, so we all care what other people think to a certain extent.
But when you're putting yourself out there online and being vulnerable, you have to DEAL with the fact that not everyone is going to like it.
Remember:
EVERY SUCCESSFUL PERSON HAS HATERS.
And over time, as you get more negative feedback, it WILL get easier.
Developing thick skin just happens naturally, and it can happen even faster if you put conscious effort into it.
So, bottom line:
FUCK THE HATERS. KEEP CREATING.
How do you deal with haters, trolls, and negative feedback online? Share in the comments below!