If you're familiar with my story, you know that I built a $5,000/mo freelance writing business within 4 months of getting fired from my (shitty) full-time job.
At the time, that felt CRAZY.
…I mean, $5K was about TWICE what I had made in a month at my previous job.
I was broke. I was a college dropout. I had a lot going against me.
And yet, by marketing myself a certain way, I was able to build a full-time freelance writing business and charge premium pricing.
Soon, I realized:
"I want to have a positive impact on other writers by helping them grow their own freelance writing business!"
So, I started this blog.
And I put the EXACT, step-by-step process I used to land clients and become a full-time writer into my Killer Cold Emailing Course.
Let me tell you…
My students are fucking KILLING IT.
Tara is one of my awesome students, and she's here today to share her freelance writing success story with you!
Keep reading to learn about her experience growing her freelance writing business with the Killer Cold Emailing course.
Don't miss out – click here to learn more, read loads of student success stories, and enroll!
Freelance Writing Success Story: How Tara Grew a Full-time Business + Made $1,200 for a Single Blog Post After

Taking Killer Cold Emailing!
1. Hi Tara! Tell us a bit about yourself and your business.
I've been freelancing for about five years, but only really started to get serious about it a year or so ago when I took the
Killer Cold Emailing course.
Since then, I've been working as a real estate and interior design writer.
I've built my business to the point where I not only make a comfortable full-time income, but I even occasionally have to turn down clients because I have too much work.
Twitter: @TaraMastroeni
2. What is your niche?
Real estate and interior design.
3. What problems were you facing in your business that prompted you to join the Killer Cold Emailing course? Why'd you decide to join?
I decided to join because I was ready to take freelancing full-time and I needed more consistent clients.
4. Did you have any hesitations about joining the Killer Cold Emailing course? If you did, what were they?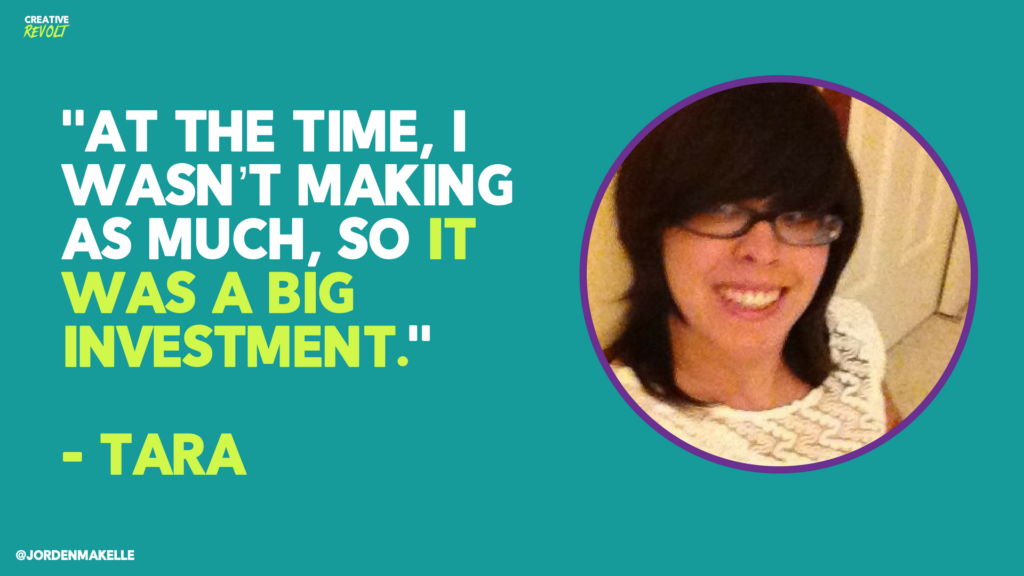 Honestly? Whether or not it would work or be worth the money.
At the time, I wasn't making as much so it was a big investment.
5. What results have you seen since implementing what you learned in Killer Cold Emailing?
The biggest thing for me has been using the course as motivation to help put my website together. I already had a variety of writing samples on hand, but nowhere to really showcase them.
Since I've built the site, I've gotten consistent requests for work from it – and still do.
One client even paid me $1,200 for a single (feature-style) blog post.
It also helped me narrow down a niche, which I believe was essential to really building a name for myself. The course also encouraged me to raise my rates substantially.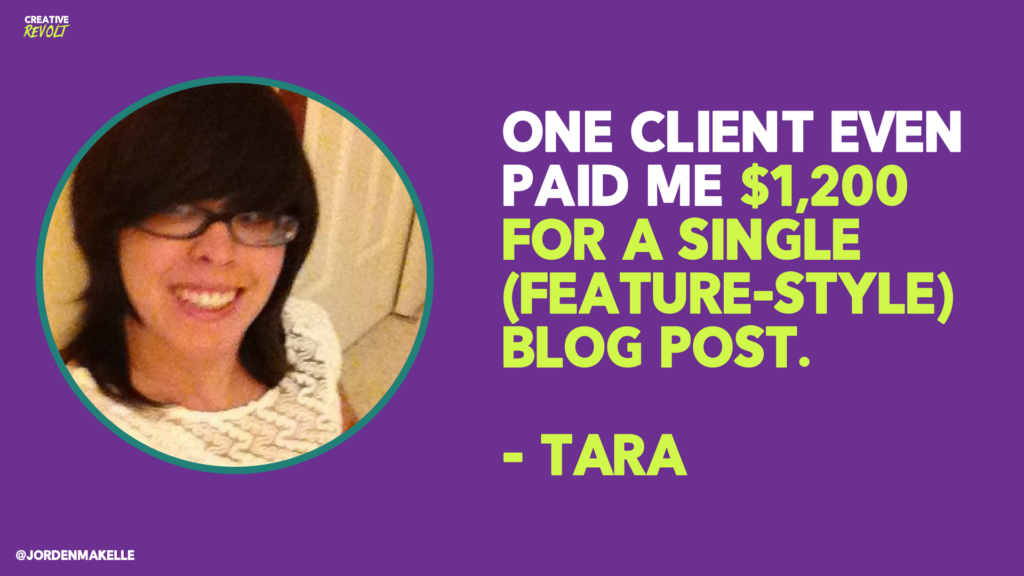 6. How long did it take you to get results?
Maybe a month.
7. What would be the main reason you'd recommend this course to other freelance writers?
It helps you really build the framework that you need to have an up-and-running business.
8. Is there anything else you'd like to add?
Thank you, Jorden. This course really made a difference for me and I hope it can for other people, too.