HOLY SHIT. I haven't added a new post here in a while.
…Let's just blame it on the fact that I've been pretttttty busy publishing weekly content over on YouTube.
(Check out my channel and subscribe right here!)
Anyway.
I wanted to write this quick post today to let you guys know that I have a brand spankin' new VIDEO TRAINING out:
3 Essential Steps to your First $1,000 Freelance Writing in 45 Days or Less
(Click here to sign up and get instant access to the free video training!)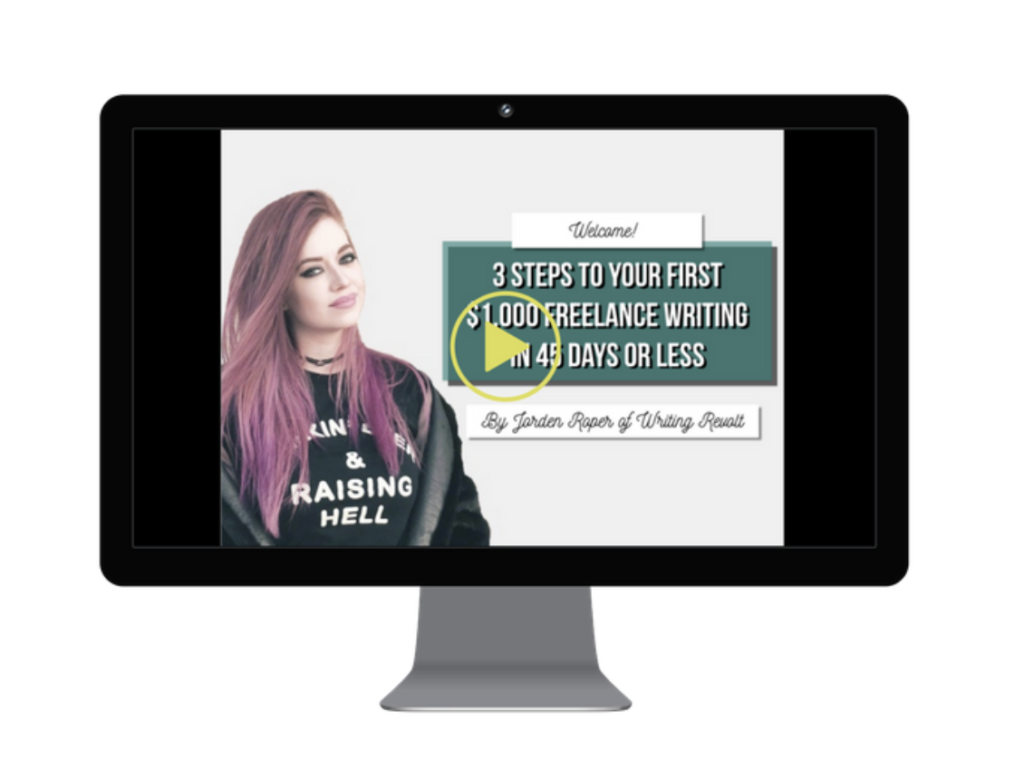 It's kind of like a webinar – except it's pre-recorded. That means you can watch it right away!
In this free, value-packed video training, you'll learn:
– Why a "portfolio" is NOT enough (and what you MUST have instead)
– How you can stand out and get hired (even over writers with more experience than you!)
– The #1 method for landing your first high-paying clients (without shitty bidding sites and content mills!)
…And more!
(I'll also talk about the "4th step" in your marketing plan that you'll use to scale your business to $5K/mo and beyond!)
This isn't a bunch of regurgitated bullshit.
This is actionable advice based on my experience growing a full-time freelance writing business to $5,000/mo in about 4 months after getting fired from my full-time job!
Sign up right here, and get instant access to the free video training.
See you there. 🙂