Last week on the blog, I shared why cold emailing clients is a great way for newbie freelance writers to find work.
And I told you how cold emailing has helped me grow my freelance writing business.
But if you're anything like me, you might still feel skeptical about it.
Like, "my eyes are rolling so far back in my head that I can see my brain" skeptical.
I mean, will cold emailing clients really work for you – even if you're a total newbie?
It can be time-consuming. And it's tedious.
So, should you just try some other method for winning clients?
Well… I can't tell you what to do and what not to do. It's your business.
But what I can tell you is that cold emailing worked great for me.
I know it has worked for lots of other freelance writers too.
After years working in this industry and coaching writers, I can confidently say cold emailing is the #1 way to get freelance writing jobs as a beginner.
And if fear is the only thing holding you back from trying it, I want to help you break out of that so you can grow your business.
So, I asked 6 freelance writers this question:
How has cold emailing helped you grow your freelance writing business/income?
And let me tell ya – I got some pretty amazing responses!
Ready to read about their experiences?
Let's get started!
How 6 Freelance Writers Succeeded by

Cold Emailing

Clients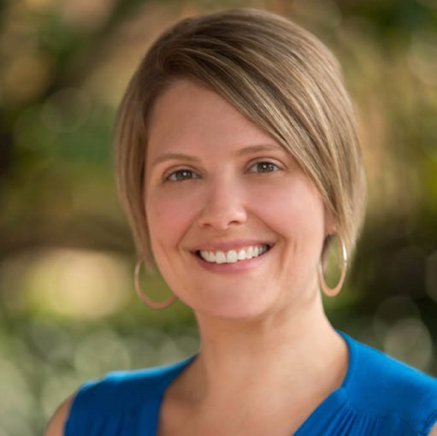 "I wouldn't even have a business if it wasn't for cold emailing.
When I first got the idea to start my business, I spent about a month researching freelance writing – you know, to see if I could actually make the kind of money I was already making in my full time job as a nurse in an office setting. One day, I randomly connected with a nurse writer on LinkedIn. I didn't think much of it…at that point, I was just trying to build my network. But I sent her a cold email, introduced myself, and explained that I was trying to start my business, grow my network, and meet other nurses who'd already been successful with online writing.
The next week I heard back from her, congratulating me on starting my business and wishing me success. Then, she emailed me again…with my very first paid article assignment.
For a national nursing magazine.
That paid me right under $750.
And it's only gone up from there. I cannot recommend cold emailing highly enough – I've gotten my two highest paying clients from it. I reached out to one of them with an email LOI, and I sent a short, friendly LOI to the other after seeing that he'd taken a peek at my LinkedIn profile. I've had enough success from cold emailing that in the two months that I've been freelancing full-time (I started freelancing only part-time initially), I've surpassed the income I was making from my traditional office job.
Now a lot of that also comes down to busting my ass doing a lot of hard work, but if it wasn't for the cold emails I'd sent, I wouldn't have the work in the first place!"
"I have been freelancing for four months now, and a month ago I left my full time (six figure + income) job with the hopes of making it as a freelance writer. My full time management position was weighing on my relationship with my new baby so I made a decision to work from home. It was scary, but I knew I was capable. I've always loved to write.
I started a few months before I turned in my two weeks' notice. It didn't take me long to get my first few clients from job boards. My first paid gig was a ghost writing job for a maid's blog (strange I know…but it actually paid pretty well). While totally unrelated to my niche, it was a paid freelance job! I was stoked.
Since that time, I have grown. I now write for several websites and have narrowed my presence to career growth, entrepreneurial topics, and digital marketing. However, I was writing for far below what I believed I was worth.
It was about two weeks ago that I came across Jorden's free course. Her emails were inspiring.
I followed her advice and sent in my first cold pitch email to a website I had been stalking for a while. As soon as I hit send, I shut my computer and went to bed. The next morning was hectic with a sick baby, and by the time I got around to checking my email around 10am, I had forgotten about the pitch. But there it was…a response!
I couldn't believe it. That was three days ago. Since then, I have sent ten cold pitch emails. You may not believe it, but I have had three responses! I am getting paid more than double what I was making from the job boards, and I am totally excited!
You CAN do it! We all have a fear of the unknown, but just forget about it for ten minutes and send that cold pitch!"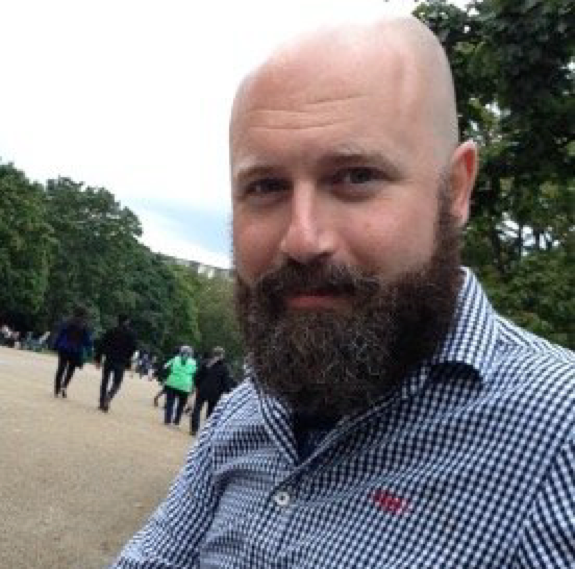 "When I started out freelancing, I made cold emailing one of my main marketing strategies (alongside job boards). At the time, I had a fair amount of writing samples but little work and no contacts, so I spent my time looking up companies I was interested in writing for and emailing them. I used to set myself a target of 10 emails a day (more if possible); and I wouldn't stop until I hit it. I landed my first client via cold emailing about three weeks in.
In total, during the past year, I made £14,922.58 (approximately $18,115) from cold emailing. Not bad for someone who started from scratch and had zero marketing experience, right?
What's more, the vast majority of clients I got from cold emailing are still with me today; and they're all a pleasure to work with. So all in all, I can safely say it was instrumental both in getting my business off the ground and in providing me with work I enjoy doing and clients I enjoy dealing with.
And now for the boring part.
While cold emailing is incredibly worthwhile, I cannot stress enough that it isn't a quick fix (at least in my experience).
Personally, I find it incredibly useful to view cold emailing as a relationship-building exercise. I don't think I've ever landed a regular job immediately from cold emailing. It usually involves some back and forth by email, a Skype call to get to know each other better, and work on a small project to test the waters. This is as it should be, because building a relationship of trust and mutual respect is super important. Now that I'm not in a hurry to land new work, I'm the one who suggests an intro Skype call and a small piece to test the waters."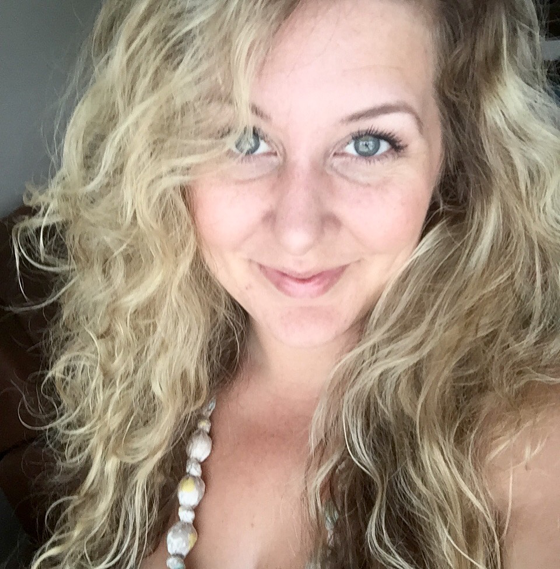 "Cold emailing was actually one of the first things I decided to do when I began my freelance writing journey in January 2016. How else can someone who is virtually unknown in the writing world get their foot in the door?
I didn't go crazy spamming every email address that I could capture (that's not what cold emailing is supposed to be about). I just pinpointed two of the companies that I wanted to write for, did some research, and formulated an email requesting to write for them. Thankfully, both of those companies got back to me and agreed to work with me! 
That was just the start of my journey, and I still use cold emailing to see if companies are interested in taking advantage of my services. It has helped me to build a strong community of readers and potential clients. Cold emailing helped me to land my first paid writing gig, and it continues to help me widen my business reach. 
I have no idea why people shy away from it. If you're honest and genuine, and you come from a place of giving instead of taking, the results are often positive. "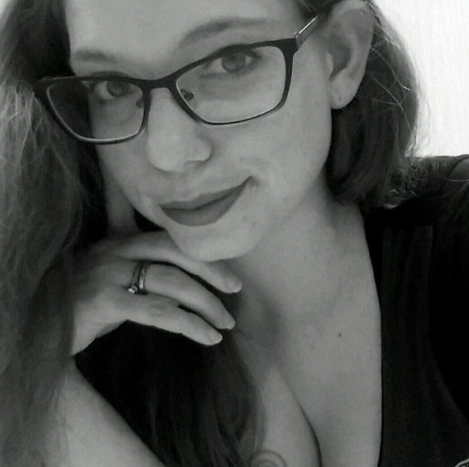 "As someone with a speech impediment (I stutter), I needed to find a way to reach more of my target client base without having to resort to cold calling. Not only is it difficult to speak on the phone, but I also just really don't want to interrupt someone's day. With an email, the person can read it and get back to it at their convenience. Cold calling, on the other hand, tends to sort of force interaction. It's not something I really like doing, and I felt that would come across during any conversations I may have.
I have come up with a solid cold email template that I can modify for each client I'm emailing. I usually send out 10 to 15 cold emails per day, during a time that I have specifically carved out just for sending emails. This step comes after a week or two of research and some old fashioned social media "investigating" to find out everything I possibly can about the prospective client and their company. Did they recently Tweet something I liked? I'll mention that in the email. Establishing a connection with your prospect is a great way to increase the success of your email."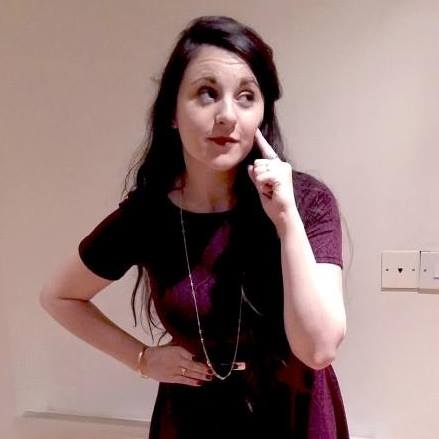 "Cold emailing is a scary thing, for sure, especially if you suffer from that terrible plight: phone fear. It's like phone fear times a thousand because, even though you don't have to hop on the phone with anyone (yet), you're emailing someone who's never heard of you before, without being 100% positive that they're even going to be interested, to see if they want to pay you to randomly do work for them.
Scary, for sure.
But cold emailing is one of the most powerful tools in my freelancing business, and it literally turned my work around. With bit of prep and planning, I was able to get my conversions on cold emailing to around 1 in 9, meaning for every 9 nos, I got a resounding yes, not to mention an amazing client that I hand-picked to work with. 
So though it's scary, it's really more like a game. It's literally a numbers game, but if you can detach a bit emotionally from it, work on optimizing your emails, your strategy, and hone in on who you'd really love to work with, cold emailing will absolutely change your business. It gives you a system and a strategy to bring in consistent, reliable income, and quite frankly, it's fun. (You know, once you get the hang of it).
And just remember, even if it's scary because you've never met any of these people you're reaching out to before, that's actually also exactly why it's no big deal either. "
Ready to try cold emailing clients to grow your freelance writing business?
It was so awesome learning how these writers grew their business with cold emailing. They're KILLIN' it, y'all. (A HUGE thank you to Sarah, Melissa, Andre, Cate, Alexia, and Sarah for sharing – you guys rock!).
Now, I'm not here to tell you that cold emailing clients is some magical thing that's going to make you a ton of money overnight. 
And I'm not going to sit here and try to act like it's the most fun, creative thing you'll do to grow your freelance writing business.
That would be bullshit.
But what I will say is this:
Cold emailing is an AWESOME way for freelance writers to land clients. The first day I cold emailed, I won 2 clients from it.
Still, like some of these writers above have mentioned, it's tedious work. It can be nerve-wracking.
And it typically requires some relationship-building.
But if you're a good writer who is ready to grow a profitable freelance writing business (and ready to put in the work!), I want to help.
That's why I created this FREE step-by-step guide to writing client-winning cold emails as a freelance writer:

Snag it, and get to work!
Or, if you're ready to really fast-track your path to freelance writing success, check out my best-selling Killer Cold Emailing program and read all the student success stories right here.
Are you going to try cold emailing clients? Share in the comments section!